WELCOME TO

BAALNOI ACADEMY
To tune a human mind to respond in a particular manner needs time and effort in right proportion and direction. Therefore, at Baalnoi we firmly believe that theory provides only a conceptual framework for understanding and that true learning happens only by application of theoretical concepts. At Baalnoi Academy the dry approach to learning is replaced by a teaching environment that allots specific task to candidates so that they form and use concepts.
We have evolved a process to first understand what you are – We analyze your strength and weaknesses and thereafter work upon to evolve and overall personality that genuinely fits that of an officer in the Indian Armed Forces. A candidate is not tutored but trained to think and act pragmatically, efficiently and effectively for his entire lifetime.
We at Baalnoi have mastered new concepts by virtue of time spent in defence forces, practical experience of SSB and years of teaching and hence concentrate on the inner self. Our team of Pshychologists, GTO's and Interviewing officers identifies the strength of a candidates and then work upon enhancing these qualities to make them prominent and hence noticeable at the selection centre. Therefore our students don't fake themselves at the SSB by giving mugged up replies and invariably face rejection. Our procedure is unlike others and is aimed at optimising your chances of success making SSB a pleasant experience.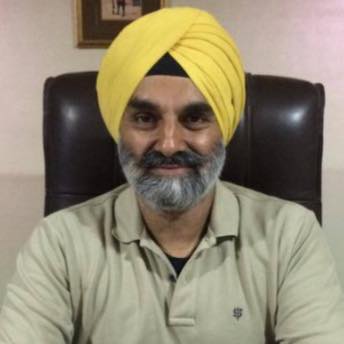 Major Hardeep Singh Kalsi is a Second Generation Army Officer. His father Late Wg Cdr Harjendra Singh Kalsi served the Indian Air Force between 1950-1980 and was decorated with the VSM in the 1965 Indo-Pak War.

Major Hardeep Singh Kalsi is an alumnus of National Defence Academy, Khadakwasla. He excelled in all activities curricular and extra-curricular and earned his Boxing Blue at NDA. He passed out from the Indian Military Academy in Dec 1981 and was commissioned into 9th Battalion, The Rajputana Rifles, the oldest Rifle Regiment of the Indian Army.
Having joined the Army and Regiment of his choice, he continued to excel in military training and various Army courses. The Major acquired rich experience in all border areas particularly J&K and Glacial terrain. He was a high risk mission officer involved in the capture of Siachen Glacier (OP MEGHDOOT) in 1984. He again served as company commander at Siachen and secured Bilafondla pass.
Major Hardeep Singh Kalsi was Adjutant of 9 Rajputana Rifles for nearly 6 years. He has had various prestigious instructional and staff appointments at the Rajputana Rifles Regimental Centre as weapon training officer and Group Testing Officer (GTO) at Selection Service Board Allahabad between 1993 -1996. He also commanded the Rajputana Rifles marching contingent during the Republic Day Parade in 1990.
Major HS Kalsi today heads Baalnoi Academy, which trains students for the Defence forces. The Academy has made a name for itself and today every unit of the Indian Defence Forces has atleast 3-4 officers who have been trained at Baalnoi Academy.
Our student officers were also involved in the Surgical Strikes. Some of our students may not have made the grade in the Defence Forces but many of them are successful in the civil street, one of them being DCP Ingit Pratap Singh.
The Major is an ardent golfer, plays hockey and follows boxing closely. Married to Mrs. Simrita Kalsi, they have a son and daughter. The son is a serving Major in Para Commondo Battalion in the army and presently posted in J&K. His daughter is a practicing lawyer in Delhi. The Major's mantra for success – Education is the most non-violent way for upliftment of society.